RUNDATOPLIN Health Series Products-Cooling GelSheet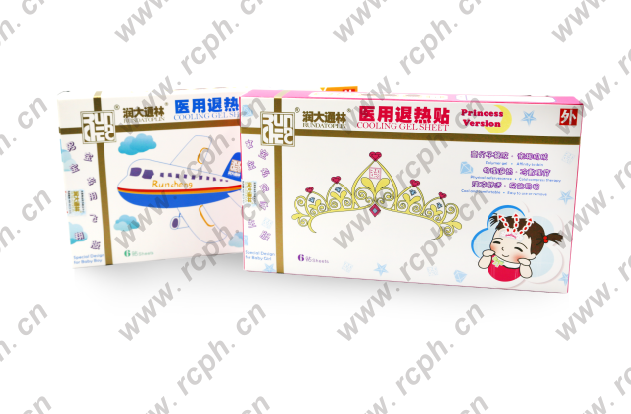 Product Information
[Product Name] Cooling Gel Sheet
[Specification] 50mm × 120mm
[Composition] Non-woven backing layer, gellayer, polyethylene film overlay, etc.
[Intended Use] It is used for physicaldefervescence and cold compress therapy. It can only be applied in closed softtissue.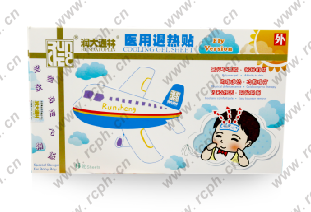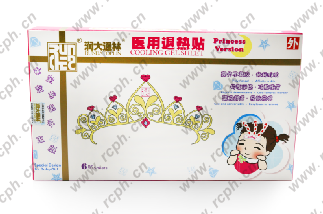 The product contains imported gel and deionizedwater. The fever reduction principle is that the water moisture in the gel willabsorb the heat of local body parts and reduce the body temperature in shorttime.

A temperature measuring patch is contained ineach box of the product. The unique pattern design is loved by babies. Use thispatch and attach it onto the forehead. The test result can be used as thereference of the body temperature.
Open this pouch and take out the temperaturemeasuring patch. Tear the protective film and paste it onto to forehead ortemple (make sure the skin is clean and dry). If the reading is 36 or 37, thetemperature is normal. If the reading is 38 or 39, it means fever. The effectof this patch will be the best if the room temperature is 15~30°C.
Protect the brain and immune system of thebabies and take care of babies's health.
Special design for baby boys and girls! Moreconsiderate and better user experience. More patterns will be launched, Staytune!